On Time Dumpster Rental Is Offering A Fast And Responsive Dumpster Rental Service In Grand Rapids, MI
Grand Rapids, MI, dumpster rental company On Time Dumpster Rental is ensuring that residents, contractors, remodelers, and builders in the city and nearby areas have access to fast and convenient online dumpster rentals at an affordable price. Readers can find out more about the company and its services by heading over to its website at https://www.ontimedumpstergr.com/.
On Time Dumpster Rental offers several waste disposal services such as refrigerator disposal, garbage removal, mattress disposal, foreclosure cleanouts, construction waste removal, yard waste removal, trash removal, appliance removal, television disposal & recycling, furniture removal, e-waste disposal, hot tub disposal, and more.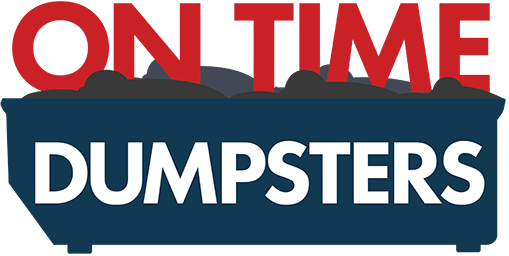 On Time Dumpster Rental offers the 15-yard dumpster rental, which is 15 feet long, 7.5 feet wide, and 5 feet high, and can hold 6 pickup truck loads of waste, and the 20-yard dumpster rental, which is 15 feet long, 7.5 feet wide, and 8 feet high, and can hold approximately 8 pickup truck loads of waste. The 15-yard dumpster and the 20-yard dumpster can be rented out for 3 and 7 days for $250 and $300, and $350 and $400 respectively. The 15-yard dumpster rental includes 2 tons of waste material in its base prices while the 20-yard dumpster rental includes 2 tons of waste material in its base prices. On Time Dumpster Rental charges $20 per additional day of rental for all dumpsters and $75 per additional ton of waste weight.
The company has an excellent track record of delivering high-quality dumpster rentals to Grand Rapids homeowners and businesses. On its Google profile, the company has maintained a perfect rating of 5.0 out of 5.0, from over 235 reviews, which is indicative of just how thoroughly and meticulously it operates. Potential customers can check out what the local community has to say about On Time Dumpster Rental by visiting its GMB listing at https://goo.gl/maps/7KXUMLoWKwXKmNbf8.
A spokesperson for On Time Dumpster Rental talks about the company's focus on quick and seamless deliveries by saying, "Since we began serving the good folks of Grand Rapids and nearby areas, we have always focused on the speed and reliability of our deliveries. Proper waste management equipment is a must-have for professional construction as well as DIY home improvement projects. Waste disposal, whether for a small-scale residential project or a commercial redevelopment undertaken by a large contractor, just can't wait. You can't start dumping out the waste generated unless you have a designated dumpster to load it into. You ideally want to load the waste from your project into your dumpster rental in one go. Not being able to procure a dumpster in time can, therefore, seriously jeopardize the timeline of a project. With this in mind, we have optimized our processes to ensure that our customers enjoy fast response times and punctual delivery of their dumpster rentals, anywhere within our service area, in and around Grand Rapids. We call this our "On Time" Advantage. We are so good at this core promise of our business that it is right there in our name! Our courteous office staff is always on the line to help answer your questions. Our professional delivery staff makes sure clean equipment reaches you exactly when and where you ordered it. We are also able to deliver this high-quality dumpster rental service at an extremely affordable price. So, call us today if you want to find out why thousands of DIY home improvement enthusiasts and construction services providers in Grand Rapids, MI, approve of the work we do."
On Time Dumpster Rental serves Grand Rapids, Ada, Byron Center, Caledonia, Cascade, Comstock Park, East Grand Rapids, Forest Hills, Grandville, Jenison, Kentwood, Plainfield, Walker, Wyoming, and all areas in between. The Grand Rapids-based company can also deliver its dumpsters to areas beyond its service radius for a nominal fee depending on how far away the customer is.
Grand Rapids, MI, residential and commercial customers can contact On Time Dumpster Rental at (616) 460-9554 for inquiries and bookings. The company also encourages customers to follow its Facebook page at https://www.facebook.com/Ontimedumpsters/.
###
For more information about On Time Dumpsters, contact the company here:

On Time Dumpsters
Lavelle Lindsay
(616) 460-9554
ontimedumpsters@yahoo.com

1600 Berkey Ave SE, Grand Rapids MI 49507